Certified International Business Leader (CIBL)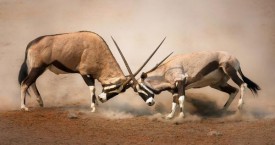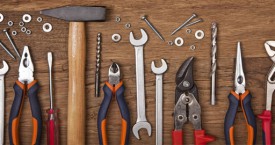 This course has been independently assessed and endorsed by NASBA, the official board that regulates accounting and financial education in the United States of America.
As the world is becoming more globalized, businesses are finding that exceptional leadership is vitally important to their success.  The Certified International Business Leader (CIBL)TM program is designed to immerse delegates in the cross-functional perspectives of business such as leadership in customer and product markets, changing geopolitical influences, and current economic conditions.
By the end of the CIBLTM program, you will be ready to assume the complex role of senior leadership. Equipped with the knowledge and skills to align your organizations culture, strategies, and processes, you will be empowered to drive short and long-range performance.  With increased confidence and vision, as well as a clear understanding of your strengths and weaknesses, you'll emerge as a strong global leader who can navigate strategically across all business domains.
This course is modeled after the Harvard Business School Course on Executive Leadership and thus provides delegates with the quality assurance of a world class education.
This course will use 10 real-world case study's from the world's most successful company's ranging from Starbucks, Walmart, Apple, Chevron, Virgin and many more.
Benefits of a CPE Registered Course
Endorsed by NASBA, the official board that regulates accounting and financial education in the United States of America.
Our courses have been independently assessed to ensure a consistent and high quality
This provides proof that we comply with industry best practices and made a commitment to the delivery of high quality continuing professional education
Being a registered NASBA sponsor demonstrates that our presenters and program developers have vast technical knowledge and experience.
Earn 42 Continuing Professional Education (CPE) units.
Key Takeaways
A heightened awareness of financial conditions and external forces shaping global competition
A portfolio of proven leadership approached for driving change, innovation, and growth
The latest frameworks and tools for formulating and implementing a winning competitive advantage
Applying effective decision making tools to your organization
Understand the fundamentals of finanical analysis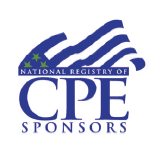 The International Institute for Executive Training (iIET) is registered with the National Association of State Boards of Accountancy (NASBA) as a sponsor of continuing professional education on the National Registry of CPE Sponsors. State boards of accountancy have final authority on the acceptance of individual courses for CPE credit. Complaints regarding registered sponsors may be submitted to the National Registry of CPE Sponsors through its web site: www.nasbaregistry.org
*Successful completion of the course materials, and exam makes you a Certified International Business Leader (CIBL)™ . You can use the designation of CIBL™ on your resume and business card. 
Who Should Attend
This course is designed to provide executive leadership training for midlevel managers or executives who lead others with managerial responsibility. It will benefit executives who require strong decision-making skills and the ability to lead and motivate others.
Prerequisites
It is suggested to attend the Certified International Business Leader(CIBL) program delegates will:
3 or more years of work experience
A formal qualification
Or at the discretion of the iIET.
Course Requirements
Delegates must meet the following criteria to be eligible for certificate of completion:
Attendance – delegates must attend all sessions of the course. Delegates who miss more than two hours of the course sessions will not be eligible to sit for the Certified International Business Leader (CIBL)TM
Successful completion of the course work and exam – Upon completion of this training course you will receive your certificate from iIET, an internationally accredited learning center recognized by Qualifi Ltd., a UK govt recognized awarding organization.
Topics We Will Cover
Lead in The Global Economy 
Assess global business environment and anticipate exchange rate fluctuations and interest rates.
Identify barriers to policy
Analyze a countries economic performance and identify its key institutional strengths and weaknesses.
Assess total factor productivity at home and abroad
Fiscal and Monetary Policy
Income distribution as a gauge for purchasing power of residents
Develop a Compelling Strategy
Evaluate the competitive forces that distinguish highly profitable industries using Porters 5 force analysis
Align Corporate strategy to business unit strategy
Analyze one company's successes and failures over time
Blue ocean versus red ocean strategy
Build Competitive Advantage
Examine what drives excellence in operations and your role as leader and manager.
Understand customer needs in order to compete on service excellence and new product/service introduction
Assessing the value of your chosen market space
The sources of competitive advantage
The key questions to ask in order to assess competitive advantage
Advanced Strategic Planning
Understand the building blocks of a planning process
Understand the difference between Strategic Thinking and Planning
Learn about the difference between incremental and innovation strategies
Gain confidence in analyzing the external environment
Understand which tools to use to review internal capabilities
Understanding Today's Executive Leadership Expectations
Examining your executive leadership challenges
Exploring the fundamental concepts of executive leadership
The four-factor model of effective executive leadership
Differentiating between leadership and management
Identifying the executive leadership requirements for the 21st century
 Creative Climate at Work
Innovative leadership for excellent performance
The Critical mass for change and innovation
Innovation VS Constant Improvement
How a Leader Creates a Climate of Innovation
Gaining the Participation of the Workforce
The G.E. "Workout" Strategy
Developing Creative Solutions for Strategies
Gaining the "Buy-In" from the workforce
Overcoming Paradigms
Dealing with Organizational "Drift"
Master the Essentials of Corporate Finance Management
Overview of Financial markets, institutions, and instruments
Valuation techniques
Goals of financial management
Reporting the results: the four financial statements
Financial ratio interpretation
The Tools of Corporate Finance
Factors affecting discount rates
Capital budgeting
Weighted average cost of capital (WACC)
Payback period
Net present value (NPV)
Internal rate of return (IRR)
Conducting Risk Assessments
What is the relationship between risk assessment and risk management?
Types and sources of risk information
Risk identification techniques
Risk prioritization and rating, including quantitative assessment tools and techniques
Presenting and sharing risk assessment information
Enterprise Risk Management (ERM
Why implement ERM
The scope of ERM compare to existing risk management
What is the value proposition for implementing ERM?
The Role of Executive Management in ERM
Exploring the Strategic Elements of Executive Leadership
Defining mission, vision and values
Focusing on the "big picture" when building the culture
The importance of planning and prioritizing in day-to-day activities
Taking the time to focus on envisioning the future
Plan and Conduct Successful Negotiations
What is an effective negotiator?
Resolve disputes when others are emotional or irrational
The role of ethics in negotiation
Work effectively with people whose backgrounds, perspectives, and values differ from yours.
Negotiation: The 5 Negotiation techniques for leaders
Influencing tactics
Thomas Killman Model of Conflict management
The Foundation of a World Class Leader
Definition of leadership
How to create followers that choose to follow you
How real leadership is communicated
One of the Biggest Reasons People Fail in Leadership
How to Establish a Vision in the Mind of Your Followers the Way Great Leaders Do 
Understanding and Appreciating Situational Leadership, and the Art of Influencing Others
How to develop people, value differences and encourage honest communication
Developing your leadership style to gain commitment from your employees
Matching your leadership style to your employees' developmental needs
Personal Values and Ethics at Work
Understanding the challenges you face and the various ways you can manage them
Creating a culture of trusting relationships
How individualized "passionate purpose" provides a context for consistency and credibility
Practicing Ways to Communicate as a Leader
Executive leadership techniques for enhancing pride in the work and the organization
Motivating the workforce: three elements that ensure increased job satisfaction and productivity
Examining the role of "emotional intelligence" in successful executive leadership
Assessing your "emotional intelligence": your strengths and areas that need development
Creating an Executive Leadership Development Plan
Developing a plan based on your goals and your organization's strategy
Driving Strategic Change
Managing the Change Process
Kotter's Change Management Techniques
Communicating with a Sense of Urgency
The Downside of Change
Creating a climate of Constant Change
Successful techniques for Changing People
How to Become a Transformational Leader
Transformational leaders inspire great loyalty and trust in their followers.
They have high expectations, and they inspire their people to reach their goals.
Creating an inspiring vision of the future.
Motivating people to buy into and deliver the vision.
Managing delivery of the vision.
Leverage the Power of Marketing
Maximize marketing, sales, and service to create, communicate, deliver, and extract customer value
The importance of segmentation, targeting and positioning of goods and services
Engaging customers from product launch to the product life cycle
Managing your Human Capital
Employee Engagement
Behavior Modification
Work-life Balance
Lead Your Company/Organization
Align the organizations culture, structure, systems, and people in order to effectively implement your corporate strategy
Effectivly communicate your vision for the organization and motivate people to fulfil it
Emotional Intelligence
Leadership Styles and Traits
Hershey-Blanchard Situational Leadership