World-class training, made to order!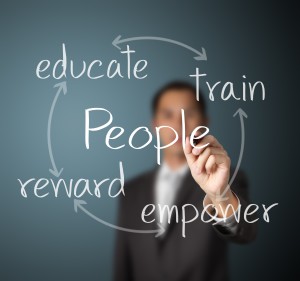 The global marketplace is competitive. If you are going to keep up with the fast changing pace, every member of your team needs to perform at the top of their game. You need to make sure they have the knowledge and skills to reach their potential because that's what will make your organisation better than everyone else's.
Our certified trainers will deliver our proven training workshop on-site in your organization.
Have a team you need to train and can't bring them all to a workshop? No problem, we'll come to you.
The iIET has a team of experts ready to create a customized training program to meet the needs of your organization.  To reinforce the educational benefits, we can tailor activities, case studies, multimedia, and exercises so they are relevant to your participants' on-the-job responsibilities and help your employees gain the skills they need to help your organization achieve its business objectives.
Our experts customize programs that will precisely match your organizational needs.
International Institute for Executive Training (iIET) begin the design process by spending time with your subject matter experts, the people who have the expertise you need to share. We take that knowledge and apply our own expertise, creating customised training programs that connect your team to the information they need, and each other.
The International Institute for Executive Training (iIET) designs training programs that:
Make sense to your team, to the way they learn and their available time.
Make sense to your strategic picture, to where the whole organisation needs to go.
Why use iIET as your in-house trainer?
Cost Effctive

Customized to meet your specific needs

Consistent and relevant content

Convenient

Contact iIET now for details: Contact Us