Certified Financial Modeling Professional (CFMP)TM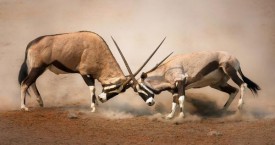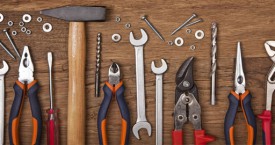 This course has been independently assessed and endorsed by NASBA, the official board that regulates accounting and financial education in the United States of America.
How can you put data to work for you?  Specifically, how can numbers in a spreadsheet tell us about present and past business activities, and how can we use them to forecast the future? The answer is in building quantitative financial models, and this course is designed to help you understand the fundamentals of this critical, foundational, business skill.
Who Should Learn Financial Modeling? Anybody dealing with any decision related to money. If you are involved in financial decision making/ planning, then you would definitely need financial modelling day in and day out.
Build more powerful and more accurate forecasting models to better analyze financial data, predict revenues and costs, assess risks—and justify critical business decisions. Financial modelling requires a broad skill set: Accounting, finance, spreadsheet, design, presentation and communication skills are all essential. This course brings together those skills and shows how they can be applied to produce best-practice financial models.
Through the use of Excel, this course will teach you how to create and use financial models in your organization.
Benefits of a CPE Registered Course
Endorsed by NASBA, the official board that regulates accounting and financial education in the United States of America. 
Our courses have been independently assessed to ensure a consistent and high quality
This provides proof that we comply with industry best practices and made a commitment to the delivery of high quality continuing professional education
Being a registered NASBA sponsor demonstrates that our presenters and program developers have vast technical knowledge and experience.
Earn 42 Continuing Professional Education (CPE) units.
Key Takeaways
Learn the objectives, principles and methods of financial modelling
Understand in which situations a model will be a helpful tool to support decision making
Apply model building "best practices" to reduce errors and improve usability of model
Master and apply the essential finance principles underlying the key concepts of value, risk and return
Develop effective finanical models using excel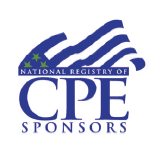 The International Institute for Executive Training (iIET) is registered with the National Association of State Boards of Accountancy (NASBA) as a sponsor of continuing professional education on the National Registry of CPE Sponsors. State boards of accountancy have final authority on the acceptance of individual courses for CPE credit. Complaints regarding registered sponsors may be submitted to the National Registry of CPE Sponsors through its web site: www.nasbaregistry.org
*Successful completion of the course materials, and exam makes you a Certified Financial Modeling Professional (CFMP)™ . You can use the designation of CFMP™ on your resume and business card. 
Who Should Attend
This course is suitable for anyone who needs to extend their modelling skills and understand the advanced aspects of project finance models. Including:
Business professionals
Investors
Financial controllers
Commercial, financial, investment, planning, risk and systems analysts
Principal advisors
Prerequisites
It is suggested to attend the Certified International Business Leader(CIBL) program delegates will:
3 or more years of work experience
A formal qualification
Or at the discretion of the iIET.
Course Requirements
Delegates must meet the following criteria to be eligible for certificate of completion:
Pre-requisites – delegates must have 3 years industry experience and/or a formal qualification.
Attendance – delegates must attend all sessions of the course. Delegates who miss more than two hours of the course sessions will not be eligible to sit for the Certified International Business Leader (CIBL)TM
Successful completion of the course work and exam – Upon completion of this training course you will receive your certificate from iIET, an internationally accredited learning center recognized by Qualifi Ltd., a UK govt recognized awarding organization.
The program assumes you have basic knowledge of MS Excel and accounting/finance We will teach you various features Excel as part of the course, it is advisable that you know how to use Excel.
Topics We Will Cover
Introduction to Models
Definition and Uses of Models, Common Functions
How Models Are Used in Practice
Key Steps in the Modeling Process
A Vocabulary for Modeling
Mathematical Functions
Review of Spreadsheet Building Concepts
Importance of good spreadsheet building habits
Types of spreadsheet errors
Practices to detect and prevent spreadsheet errors
Seven good spreadsheet building habits
Exploring Functions In A Spreadsheet Model
General Format and use
Selected financial functions
Selected statistical functions
VLOOKUP and other logical functions
Activity:  Participants will prepare a simple spreadsheet and use the financial and statistical functions to evaluate operations using real time data.
Evaluation Criteria: Net Present Value
Criteria for Evaluating Projects
Time Value of Money
NPV Analysis of Projects
The Cost of Capital
Evaluating Projects
Case Study: Syngenta: Investment appraisal in action
 Probabilistic Models: Capturing Risk and Modeling Uncertainty
Examples of Probabilistic Models
Building Blocks of Probability Models
The Binomial Distribution
The Normal Distribution
Review of Fundamental Financial Statements
Income Statement
Balalnce Sheet
Statement of Cash Flows
Company and Project Valuation method
Discounted Cash Flow (DCF) analysis
Understanding unlevered free cash flow
Forecasting free cash flow
Forecasting terminal value
Present value and discounting
Understanding stub periods
Performing sensitivity analysis
Activity:  Participants will conduct a sensitivity analysis using excel and create a sensitivity diagram by altering assumptions.
Weighted Average Cost of Capital (WACC)
Learn the CAPM model
Why use CAPM to find value
Using the CAPM to estimate the cost of equity
Understanding and analyzing WACC
Case Study: Project Evaluation-Tortuga Fishing Equipment Company
Regression Models
Use of Regression Models
The questions regression models can answer
Interpretation of Regression Coefficients
R-squared and Root Mean Squared Error (RMSE)
Fitting Curves to Data
Multiple Regression
Activity:  Based on a data set you will look for and define relationships between variables and discuss the strength of the analysis.
Forecasting
Approaches to forecasting
Analyzing historical data to identify components
Long-term trends
Cyclical variations
Seasonal variations
Random variations
Introduction to modeling time series analysis
Activity: Using historical data from a company you will use the tools of forecasting to forecast future sales or reveneue for an organization.
 Spreadsheet to Model: Using Excel To Create Models
Using assumptions and decision variables in spreadsheet models
Structuring a spreadsheet to model variables, objectives, and objective functions
Constructing simple cash-flow model
What-if analysis and sensitivity analysis
Limits to simple, deterministic models
Monte Carlo Simulation
The Nature and Uses Of Simulation Techniques
The Way Monte Carlo Simulation Works
Reviewing Statistical Measures and How to Calculate Them
Mean, Variance, Standard Deviation
Probability Distributions and The Normal Distribution
Running A Simulation and Interpreting Results
Monte Carlo Simulation