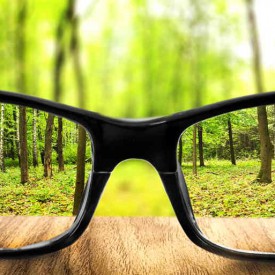 "Discover how your agency or department can drive higher service and capacity, while also reducing costs and wastes."
Program Overview
Governments around the world want to deliver better education, better health care, better pensions, and better transportation services. But the funds required to meet such expectations are enormous. The need to get value for money from governments at all levels is therefore under the spotlight as never before. But cost-cutting programs that seek savings of 1 to 3 percent a year will not be enough and in some cases may even weaken the quality of service.
To address the problem, public-sector leaders are looking with growing interest at "lean" techniques long used in private industry. From the repair of military vehicles to the processing of income tax returns, from surgery to urban planning, lean is showing that it can improve public services and transform them for the better.
This intensive course will address all aspects of lean including cultural implementation issues, lean tools, interactive learning exercises, and conclude with a practical hands-on simulation.
Key Takeaways
Drive higher service and capacity, while also reducing costs and wastes.
Enhance your personal skills and supervisory effectiveness
Foster high performance without sacrificing customer satisfaction
Identify and solve problems quickly and effectively
Who Should Attend This Program
Professionals and managers with management responsibilities in the public sector including:
Operations managers
Service or quality managers
Business and process managers and professionals
Project leaders responsible for designing and implementing change projects
Topics That Will Be Covered
Lean management in the public sector
What is lean?
Traditional public sector governance versus lean public sector
Recognizing the need for change
The 5 lenses of lean management in the public sector
The 5 critical steps of lean management
Choose where to focus your efforts
Strategic analysis of operations
Process maps
Set clear goals and define perfection
Define scope
Align staff with mission, vision and values
Assign staff and resources
Communication plan
Stakeholder analysis
Monitor progress and hold people accountable
Management By Objectives (MBO)
Key Performance Indicators (KPI)
Performance review
Leadership
Clear implementation obstacles
Change management
Celebrate accomplishments
Lean methods for the public sector
Process Walk/ Treasure Hunt
5S
Visual Controls
Standard Work
Kaizen
A3
Value Stream Mapping
Six Sigma
Monitoring and Measuring Lean systems in the public sector
Lean metrics
The 7 wastes
Lead time
Takt time and cycle time
Balanced scorecard
Quality
Implementing Lean
Putting it all together
Lean roadmap for the public sector
Implementation plan