What Our Clients Are Saying…
Two Certifications in One

The iIET's Certified Lean Business Analyst course was a great combination of technical and practical skills. Not only was the content of the course very well structured, the presenter Gary Costin led the course in a fantastic way.The best part of this course is getting two certifications, CLBA from iIET and Lean Six Sigma Green Belt from IASSC.The iIET provided great support in the preparation for the iIET and IASSC Examinations.
Dave Carlson
Media Analyst and Presenter at Sky Sports
Extremely Well Put Together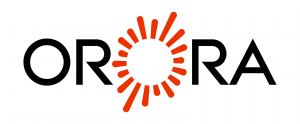 The iIET's Certified Lean Business Analyst program is extremely well put together. I can see how the program will benefit anyone trying to excel in their career. Good blend of practical tools and techniques.
Ian Tang
Project Manager/Engineer at Orora
Fantastic Trainer

I studied an MBA in Strategic Project Management via the Online Course Selection with the International Institute for Executive Training (iIET) and had an excellent learning experience. The course consisted of a good balance of theoretical and practical approaches and I was amazed how much I could relate to in terms of my career experience. The material was very well presented, easy to work through and I found the problem solving exercises to be extremely realistic , interesting and fun. I feel totally motivated knowing that I have completed this course and now have so much more knowledge on Strategic Project Management. I have studied several online courses in the past but none of them compare to the professionalism that I have seen whilst working with the Institute for Executive Training (iIET) . I will be recommending the Institute and course to my colleagues and can safely say it was worth the investment.
Patrick Kelly
Manager of Projects, Gulf Marine Services
Insightful Facilitator!

I attended one Gary Costin Business Finance programs. Participants were senior executives, mostly from banks and non-bank financial institutions.  Gary Costin was an insightful facilitator; his ability to provide practical examples for a variety of conceptual models demonstrated his academic knowledge and extensive industry experience. His collection of case studies and relevant up-to-date content were exceptionally applicable to real challenges at work.  Gary has a very engaging style and personality that draws in all his listeners along with a sympathetic understanding of other cultures.  He is a true professional.
GEORGE MANU, PH.D.
DIRECTOR KPMG, GHANA
Good mix of technical and practical experience

I had a genuinely excellent learning experience, on the course as the good mix of technical and practical experience were appropriately and passionately used, made the course easy and interesting to understand. I came to this course with little knowledge on the subject of Strategic Project Management, however I left with rich practical and theoretical facts. The material was well organized and stimulating problem solving exercise not only kept us wanting more but awake, such that when the day was over I thought it was too early. I highly commend your professionalism in the matter your explained the material and especially when assessing the case studies. The extensive interactions, explanations made easy, systematic approach made the sessions interesting, fun and motivating. The way you mastered each ones back ground in short space of time and used them in examples made us realize that the principles of the subject could be applied internationally.
SMILING MANYARA
PROJECTS AND NEW BUSINESS DEVELOPMENT DIRECTOR, SAKUNDA HOLDINGS (PRIVATE) LIMITED
Balanced theory and practical application
The iIET's Supply Chain Management course had a great balance of the theory and practical hands on experience from industry. The instructor was highly knowledgeable and experienced in the field and was able to provide the delegates with quick go to solutions for common problems faced in our line of work.