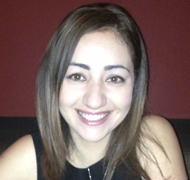 Anna Terzyan
Program Director
Email:  [email protected]
Anna Terzyan is a Doctoral Candidate of Economics at Claremont Graduate University specializing in the field of International Money and Finance.  She has over 10 years experience in the development and delivery of a variety of economics, statistics, business and financial management courses at some of the most distinguished universities and colleges in California including Loyola Marymount University, California State University, Los Angeles, California University of Management Sciences, and Santa Monica College.
In addition to her academic experience, she has worked in the area of economic development and financial services for over 8 years.  As the Director of Business Assistance at the Valley Economic Alliance, a prominent non-profit economic development firm in the City of Los Angeles, Ms. Terzyan was responsible for overseeing the strategic development of business assistance program that sought to help troubled businesses in Los Angeles.  During this time Ms. Terzyan consulted with approximately 100 businesses on topics ranging from hiring strategy, tax credits, training opportunities, and financial planning strategies to help business out of the 2008 financial crisis.
Anna is an active member of the American Economic Association (AEA) and the Western Economic Association International (WEAI).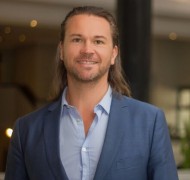 Gary Costin
CEO
Email: [email protected]
Gary is a senior presenter with the International Institute for Executive Training (iIET). He has over 18 years professional experience consulting with and running a large number of projects internationally in countries such as England, United States, Australia, South Africa, Kenya, Tanzania, Ethiopia, Zambia, Congo, Dubai, Malaysia and China in the areas of construction, mining oil & gas and banking and finance.
Recent clients have included the Ministry of Finance in Ethiopia, the Ministry of Agriculture in Zambia, Coca-Cola in Ethiopia, the Bank of Tanzania, the African Development Bank, FINCA Bank, Shell, Downer Mining in Australia, and Rio Tinto in Australia.
Gary has worked in the areas of project management and human resources for most of his professional career and this includes being the Senior Consultant of the Human Resources consulting division of the Australian Institute of Management (AIM) the largest professional training/coaching organization in Australia. He is a member of the Society for Human Resource Management (SHRM) The world's largest HR membership organization as well as The American Society of Project Management (ASAPM) is IPMA-USA. IPMA is the World's first project management association, founded in 1965. IPMA is a federation of independent National Member Associations, representing over 55 countries. He is an advisor to many senior executives across many industry sectors regarding HR strategic initiatives.
As a consultant for Enterprise Risk Management he had guided the implementation of a formal risk and controls framework, including the design and implementation of key risk indicators, tools and systems, processes and controls and training, to effectively identify and manage risks across the enterprise.
He has prepared training content information and collaborates with Human Resources to ensure staff at all levels are trained on ERM program goals and how the program impacts them directly. Gary has authored many of our internationally accredited courses in the areas of project management, human resources, supply chain strategy, lean six sigma, and strategic business.
He has an impressive academic profile to support his years of work experience. Gary holds masters in international project management ,  human resource management, post graduate in business, accredited training & assessment practitioner qualification.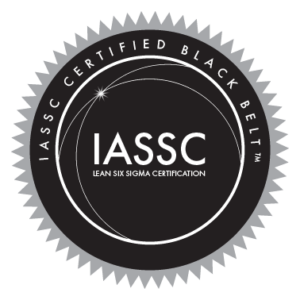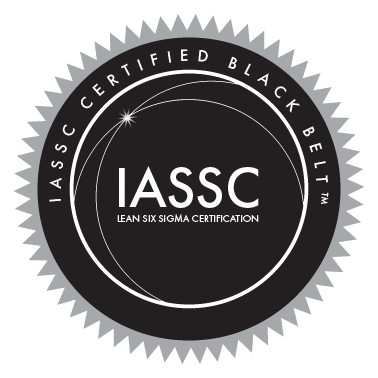 In addition, Gary is a Lean Six Sigma Black Belt and an Accredited Training Associate with the International Association of Six Sigma Certification (IASSC). This accreditation publicly reflects that he has met the standards established by IASSC such that those who participate in training program led by Gary can expect to receive an acceptable level of knowledge transfer consistent with the Lean Six Sigma belt Bodies of Knowledge as established by the IASSC.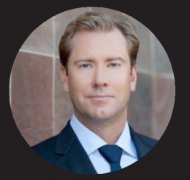 Mark Harradine
Presenter and Consultant
Mark is a senior presenter and consultant with the iIET specializing in strategic business and finance. Mark's trademark is building strategies for adaptive and evolving cultures for corporations, business leaders and entrepreneurs who want to profoundly make an impact. His methodology takes his clients on a journey to higher levels of thinking, delivering impressive results through business and personal breakthroughs. His clients range from Fortune 500 companies to start-ups.
Using his extraordinary insights on human behavior working with inner and outer development, Mark applies himself to the complex systems of the business and political worlds. He supports leaders in these environments by lifting their strategic thinking to higher altitudes and dramatically enhancing their decision-making capability and outcomes.
In a rich and unique career, spanning over six continents and having been formally educated in the USA, Europe and Australia, Mark has operated in such roles as business and strategy consultant, business development in financial investments and originating his career in executive support for a global education group. In addition, he has served as a member of the executive management team of Insight Seminars, a worldwide personal development group and Vice-President of the Institute for Individual and World Peace.
Mark played tennis at the professional level and followed by identified the next frontier in sports as developing athletes' mental strength and founded the Conscious Athlete, a mental coaching business, in 2005. He created his own strategic methodologies regarding how to develop the mental game. Mark saw the parallels to business where for the last 15 years he has mentored leaders and helped them navigate with greater purpose.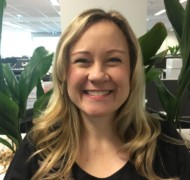 Bec Mahony
Senior Presenter
Psychologist, Lead Facilitator and Coach
Bec Mahony is an innovative, workplace culture practitioner with a reputation for developing leaders at all levels of business and high-performance teams.
Bec is known for her strength in building leadership capability in business, with a particular focus on what works practically in 'real life'. She pairs her near 20 years of expertise as a psychologist, with her passion for learning and development. As a result, she delivers initiatives that truly enable robust and sustainable behavior change on an individual, team, and organizational level.
In addition, Bec radiates high energy and enthusiasm which will be evident from your first meeting. She prides herself on trusting relationships that include clear communication and engagement from the onset to conclusion of any project.
Bec's work allows businesses to reach and exceed targets regarding safety, productivity and performance. She does this through the delivery of:
Coaching – for both talent development or remediation
Team Culture and Performance Services – that includes both proactive and remedial assessment and planning activities
Professional Development Programs and Workshops – Covering leadership (emerging to senior management), effective teams, communication and mindful work among many others
Keynote Presentations and Seminars – on a variety of topics for conferences or events and across a range of industries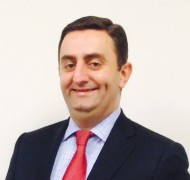 Nik Poghosyan
Senior Presenter
Nik Poghosyan is iIET Finance, Supply Chain Management and Risk Specialist. Nik has held senior positions such as Assistant Vice President and Economist at Bank of the West in San Francisco and worked closely with the Bank's Chief Economist Scott Anderson between 2013 and 2016. In this capacity, he collected and analyzed regional, national and international data, contributed to the Bank's quarterly, monthly, and weekly economic outlook reports, and prepared issue-specific and regional research studies. As an economist and part of the Bank of the West executive office, Nik was also involved in speaking engagements over eighteen US States where Bank of the West had its business presence. His wide audience included Bank's internal departments and external partners who were getting periodic updates on the state of economy on global, national and regional levels. Nik also developed and customized industry- and area-specific economic impact models using BEA's RIMS II multipliers as well as IMPLAN. He actively participated in projects related to CCAR, DFAST, Basel III, and other internal audit, risk modeling, and enterprise risk management activities.
Prior to Bank of the West, Nik was an Associate Economist at the Institute for Applied Economics at Los Angeles County Economic Development Corporation (LAEDC) for over seven years. In this role, he focused on economic impact modeling and policy analyses regarding socioeconomic, demographic, immigration, workforce development, transportation, environmental and water issues in Los Angeles County and Southern California.
Nik's policy research concentrated on the impact of supply chain elements like logistics, inventory, and international trade-related costs. These included targeted research programs to investigate the practices that really drive supply chain performance.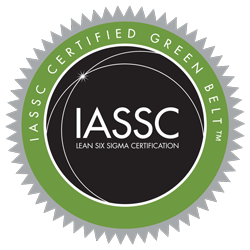 In addition, Nik is a Lean Six Sigma Green Belt with the International Association of Six Sigma Certification (IASSC). A Lean Six Sigma Green Belt is a professional who is well versed in the core to advanced elements of Lean Six Sigma Methodology, who leads improvement projects. A Lean Six Sigma Green Belt possesses a thorough understanding of all aspects of the Lean Six Sigma Method including competence in subject matters contained within the phases of Define, Measure, Analyze, Improve and Control (DMAIC).
Among his major professional achievements, he contributed to the first-ever LA County Strategic Plan for Economic Development as well as "The Greening of the Los Angeles Economy" project, a federally-sponsored, comprehensive study issued in 2011. Nik is also an Adjunct Professor of Economics at California State University, Los Angeles (CalStateLA), where he teaches lower- and upper-division Economics and Statistics courses.
A native of Armenia, he received his AA in Statistics from the Armenian State University of Economics, BA in Economics from California State University, Northridge, and MA in Economics from California State University, Los Angeles.
Nik is a former National Relations Chair and Academic/ Scholarship Chair at the Los Angeles Chapter of National Association for Business Economics (NABE) and has been an active member of the national NABE since 2008.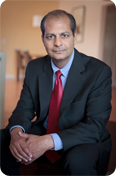 Hemanshu Nigam
Hemanshu (Hemu) Nigam is the founder of SSP Blue, the leading advisory firm for online safety, security, and privacy challenges facing corporations and governments. A veteran of online security, he brings over 20 years of experience in private industry, government, and law enforcement. He has been asked by the White House and the United Nations to provide guidance and counsel on navigating the world's most critical online protection challenges and has been a featured expert on BBC, BusinessWeek, CNN, Financial Times, Fox News, The New York Times, The Wall Street Journal, Good Morning America, and the CBS Early Show.
Hemu worked for Microsoft where he led a global initiative to build safety standards into products across the company from Xbox to MSN to Windows. He also implemented a virus enforcement strategy and collaborated with the U.S. Secret Service, Interpol, and the FBI to develop Microsoft's landmark Anti-Virus Reward Program. The program is credited with toppling one of the world's most notorious virus creators in 2005.
Hemu recently worked with Harvard University's Berkman Center for Internet & Society and the State Attorneys General to develop widely used online safety standards. He currently serves as co-chair of President Obama's Online Safety Technology Working Group and sits on the board of the National Center for Missing and Exploited Children.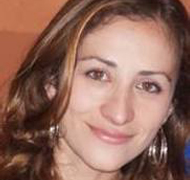 Seda Terzyan PhD
Corporate Psychologist and Presenter
Seda Terzyan joins the International Institute for Executive Training (iIET) as our resident Corporate Psychologists and presenter.  She holds a PhD in Psychology.
Seda has been involved with the research on employee behaviors and attitudes, and how these can be improved through hiring practices, training programs, feedback, and management systems. Seda has helped organizations and their employees transition among periods of change and organization development. She has been superb at recommending and applying the right tools to help organizations reach their goals faster.
Seda has been paramount in training and development for organizations to determine what type of skills are necessary to perform specific jobs as well as develop and evaluate employee training programs employee selectionwhich involved developing employee selection assessments, such as screening tests to determine if job applicants are qualified for a particular position, performance management and the develop of assessments and techniques to determine if employees are doing their jobs well and organizational development to help improve organizations, often through increasing profits, redesigning products, and improving the organizational structure to create a competitive adveantage.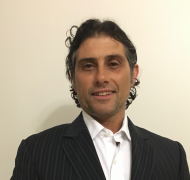 Jason Aiello
Jason Aiello is the International Institute for Executive Training (iIET) hands on Strategic Business and Project Management specialist presenter,with over 20 years of experience in civil, mining, commercial and industrial construction projects. When it comes to Project Management, Jason is still actively engaged working on a number of domestic and international projects. Currently he is a project leader representing Rio Tinto on one of their many large scale projects in Western Australia's Pilbra region. Jason has held many superior positions such as senior project engineer, operations manager and general manager.
Some of the clients Jason has represented are the biggest in the world when it comes to mining, construction and commercial projects, they include:
Rio Tinto Group, Laing O'Rouke, Bovis Lend Lease, Jacobs Group, Thales, Sydney Airports, Australian Federal Government, Leighton Contractors, Brookfield Mulitplex, Energy Australia to name a few.
Jason has an impressive academic background to support his practical hands on experience. Jason holds BA of building ( construction management ) degree, certified training specialist, registered builder, contract law, executive leadership.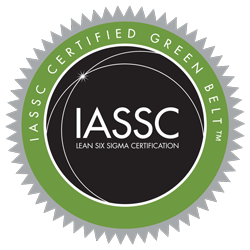 In addition, Jason is a Lean Six Sigma Green Belt with the International Association of Six Sigma Certification (IASSC). A Lean Six Sigma Green Belt is a professional who is well versed in the core to advanced elements of Lean Six Sigma Methodology, who leads improvement projects. A Lean Six Sigma Green Belt possesses a thorough understanding of all aspects of the Lean Six Sigma Method including competence in subject matters contained within the phases of Define, Measure, Analyze, Improve and Control (DMAIC).
Due to Jason's extensive knowledge and 20 years experience he brings valuable insights when presenting our Project Management and Strategic Business programs.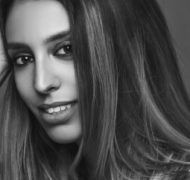 Ivanna Fontana
Ivanna Fontana is the International Institute for Executive Training (iIET) Executive Personal Assistant Presenter and professional stylist. Ivanna specializes as a fashion marketing and styling consultant. Ivanna has styled celebrities including Miranda Kerr, Melanie Brown (X-factor), Kate Waterhouse and Perth Lord Mayor Lisa Scaffidi.
With over 10 years experience working as a corporate executive in the fashion and retail industry. Ivanna has worked alongside leading Australian designers and stylists, executives and show producers.
Ivanna's Expertise included lecturing in executive business and fashion styling programs, business administration to executives and CEO's from some of the largest retail and fashion houses in the world. Ivanna is still actively involved in fashion styling
 high profile executives, celebrities, styling 
runway shows, production 
fashion events, management
 designer & brand relationships,
 fashion retail, sales & management.
Ivanna's Clients and Projects include Mercedes-Benz Fashion Week Sydney and Berlin, Miranda Kerr for David Jones styling team
, Melanie Brown from X-Factor
, Fashion One,Perth Fashion Festival
, Channel 9 'on-air' personalities
, David Jones
, Lord Mayor of Perth Lisa Scaffidi
, The Sunday Times
,City of Perth,Megan Gale for Kirrily Johnston, and Lavish Channel
Lets get started...