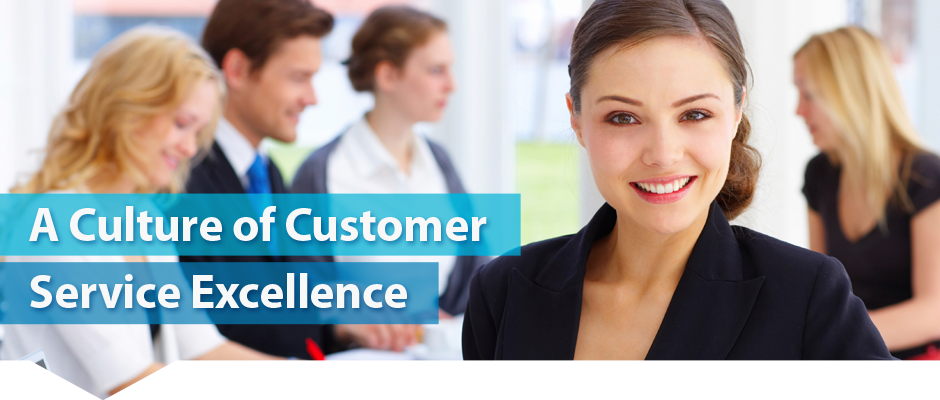 "Business leaders have to create an environment that motivates employees to want to take care of customers."
Program Overview
Your customers have more power than ever thanks to the unprecedented amounts of information and connections available via the Web. They can easily make their complaints public and viral, and you cannot ignore them and hope that they go away.Your job as a manager is to support and empower people in your organization to develop solutions that can serve customers at every turn.
This highly interactive and specialized course is designed to expand your understanding of what it takes to create a customer-centric culture in your organization that will provide a framework for leadership and teamwork excellence.  Case studies and examples in the course will be highly practical and address the everyday issues of running a successful customer.
The effective management of human capital is one of any organization's key investments that are critical to its success.  The key link between your organization and its customers is your employees.  Creating a stable and rewarding environment for your workforce can be a source of competitive advantage.
In this course, you'll learn how to address the challenges of a disengaged workforce by establishing a long-term, customer-centric company culture into everything you do. From hiring and training to motivating your customer staff, discover industry-proven steps to build your customer service dream team.
 Key Takeaways
Learn to align human resource strategy with business strategy
Instill behaviors that lead to excellent customer service
Design and execute a hiring strategy that attracts and keeps employees already hard-wired to deliver superior customer service
Encourage a commitment to customer service accountability
Develop a meaningful recognition program to reward and reinforce customer service excellence
Understand different leadership styles
Who Should Attend This Program?
This course is designed specifically for the Human Resource Function and is applicable to Human Resource Professionals in all stages of career development.
HR Policies and Procedures
Employee Relations
Employee Communications
Personnel Administration
Topics That Will Be Covered
Aligning HRM with Business Strategy 
Introduction to Human Resource Management (HRM)
Interaction of HRM with company values and strategic direction
Aligning HRM with strategic business goals
Stakeholder management
Creating a competitive advantage with HR customer excellence
Developing a HR Service Charter
Employer Branding
The role of the mission and vision statement
Organizational Structure
Organization Design and Culture
Employee Engagement
What really motivates us?
Identifying individual motivations
Effective communication channels
Options for intrinsic / extrinsic rewards
Case Study: Employee Engagement
Creating a Work-Life Balance
The importance of work-life balance
The benefits of managing the work-life balance
Employment trends to improve work-life balance
Case Study: Work-Life Balance in Large Organizations
Leadership and Teamwork
What makes a good leader
Leaders versus Managers
Traits of a Great Leader
Understanding Leadership Styles
Principles of Teamwork
Getting the best out of your teams