Mini-MBA Certified Strategic Project Management Professional (SPMP)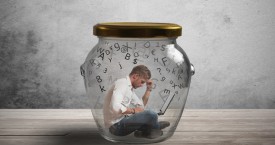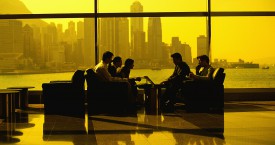 In today's business environment it is essential for organizations to develop project managers who can complete individual projects on time and within budget. It is even more critical to develop an organization that can leverage its project management capability into a key competitive advantage in an ever-changing marketplace.
The International Institute for Executive Training (iIET) Mini-MBA Strategic Project Management Professional (SPMP) is a unique blend of cutting-edge research and proven techniques from leading-practice companies that provides crucial insights and practical tools for managing projects.
Learn the more advanced aspects in managing your projects and gain control of your environment by increasing your understanding of project management, corporate strategy, project finance, risk, leadership and human resources. Through case studies, interactive discussions with peers, and expert instruction, you and your organization will gain the tools you need to improve project success rates.
Upon completion of this training course you will recieve your assessment based certificate of completion which has been fully accredited by an official UK government recognized awarding body.
Benefits of an Internationally Accredited Qualification
Our accredited courses have been independently assessed to ensure a consistent and high quality

Our accreditation provides proof that we comply with industry best practices.

Our accreditation demonstrates that our presenters have vast technical knowledge and experience.

Studies have shown that individuals that attain an internationally accredited qualification are more likely to achieve higher salaries and be promoted over those individuals that are not.
Key Takeaways
How to remain competitive and manage change in a multi-dimensional environment

Lead cross-functional teams in a global context

Improve productivity and profitability

Learn the keys to evaluating projects using capital budgeting techniques such as net present value, and internal rate of return.

Manage complex projects involving strategic risks

Incorporate the science of complexity into project management strategies

Minimize uncertainty by leveraging best practices from Lean approaches. 
*Successful completion of the course materials, and exam makes you a Certified Strategic Project Management Professional (SPMP)™ . You can use the designation of SPMP™ on your resume and business card. 
Who Should Attend This Program 
Anyone who is involved in, or affected by, projects or change management within an organization, including
project managers,

IT project managers

project coordinators

team leaders

product managers

program managers

project team members

stakeholders

senior managers who want to get more out of their project teams
Prerequisites
It is suggested to attend the Mini-MBA Strategic Project Management Professional (SPMP) program delegates will:
Have 3 or more years of work experience

Completed the ASPM program or equivalent

Have a formal qualificationOr at the discretion of the iIET.
Course Requirements
Delegates must meet the following criteria to be eligible for certificate of completion:
Attendance – delegates must attend all sessions of the course. Delegates who miss more than two hours of the course sessions will not be eligible to sit for the Strategic Project Management Professional (SPMP)  Examination.
Successful completion of the course exam– The iIET is a an officially recognized learning center fully accredited by an official UK government recognized awarding body. Upon completion of this training course you will receive your an assessment based certificate of completion which has been fully accredited. 
Topics That Will Be Covered
Review of Project Management
Project Management Life-Cycles/Phases

The 7 Components of Project Execution
Strategic Business Management
What is Strategy?

Strategic Project Planning: To plan or not to plan?

The triggering event

Defining Corporate Strategy and Competitive Advantage

Case Study: Starbucks
The Tools and Techniques for the Strategic Analysis of Projects
Benchmarking

Balanced Scorecard Approach

Strategy Mapping

SWOT/PEST Analysis
McKinsey 7-S Model
The 7 Elements of the McKinsey Model

The hard vs. soft elements

Asking the right questions

Shared values and strategic alignment
Implementing Strategy
The 5 tips for successful strategy implementation

Why strategy fails
Managing Project Finance
Estimating project costs: The 4 types of cost estimation

Budgeting: Benefits and process

Performance Management: Earned Value Analysis

Capital Budgeting: Time Value of Money, Net Present Value, Internal Rate of Return, Profitability Index

Evaluation Projects
Risk Management
Risk and Uncertainty

Potential risks by project management key knowledge area

Risk Analysis

Quantitative Risk Analysis

Managing Risk

The decision tree and estimating monetary value

Case Study: BG Group 
The Lean Process
The 5 fundamentals of lean thinking

The 3 types of lean process activity

The value stream

The 7 wastes of the lean system

Process mapping

Pull systems

Time: The Key to Lean

The Lean Leader

Case Study: Portakabin
Cause and Effect Analysis
Asking the "5 Whys"

Brainstorming

Construct a cause and effect diagram by industry

The fishbone diagram (Izkawa)
Corporate Social Responsibility
Arguments for and against corporate social responsibility

The 6 reasons to embrace corporate social responsibility

Business Ethics
Stakeholder Management
Stakeholder Analysis: Importance vs. Influence

Sorting the stakeholders

The stakeholders engagement pyramid

Project lifecycles and stakeholders analysis
Communication in Projects
The role of bad of communication in project failure

Communication planning

The 6 keys to an effective communication plan

The 4 inputs of communication planning

Communication tools and techniques
Change Management
The emotional cycle of change management

Kurt Lewin's Model of change management: The 3 stages of change

John Kotter's 8 Step Change Model

Reading: "Leading Change Why Transformation Efforts Fail"
Conflict Management
Thomas Killman Model

Negotiation: The 5 Negotiation techniques for Project Managers

Cross Cultural Negotiation

Influence tactics
 Strategic Human Resources
Human Resource Strategies for Project Managers

The 4 Steps of the Human Resource Planning Process

Recruiting talent

Outsourcing

Global talent management

Employer Branding: The 5 Steps to building an effective brand

Case Study: Virgin Media
Leadership
Emotional Intelligence

Leadership Styles and Traits

Hershey-Blanchard Situational Leadership
Managing International Teams
Globalization and Leadership

Hofstede's dimensions of cultural awareness

6 Strategies for Project Managers to lead international teams
*Earn Professional Development Units towards maintaining your relevant certification/license.
*Earn (Professional Development Credit) upon successful completion of this program toward SHRM.